Telephone Services in Swansea and Gower
A professional telephone company based in Mumbles for home and office.
If you are looking for an ex BT telephone engineer because you have issues with your current service provider then look no further than Mumbles Telephone Company. You will actually speak to an engineer not a foreign call centre who will listen and offer advice on what you require to help you.
For the home we provide the following services:
Extra extension phone point
Faults on internal wiring repaired
Broadband issues resolved
Wi-Fi issues resolved
Business Customers:
Phone systems provided and maintained
Broadband issues resolved
Wifi Access points
CAT 5/6 network cabling
Telephone Systems we specialize in:
NEC SL1100
BT Versatility
BT BCM
Talkswitch
Fortivoice
Vertical Wave
Spectralink DECT
Hosted systems
Using SIP Trunks on your Broadband no need for extra phone lines.
Why choose Mumbles Telephone Company?
Mumbles Telephone Company is the only company you will need if you are looking for an honest straight forward company where you can speak to the people who can help without going through to a foreign call centre. If you have spent hours on hold passed from one department to another and driven nuts by it all then MTC is the only number you need call.
For the simple things like having an extra phone point for your Broadband in the office or home to fixing your noisy phone, faulty wiring that your current phone company want a fortune for looking at.
We install phone systems that will fit your business budget and needs making your business function as you would like it to.
How much time have you wasted on the phone trying to resolve your problem?
Wouldn't it be nice to speak to someone who genuinely cares and wants to help you?
Based in Mumbles we serve businesses and homes in Mumbles, Swansea, Gower and surrounding areas.
We are proud supporters of the Christina Noble Children's Foundation.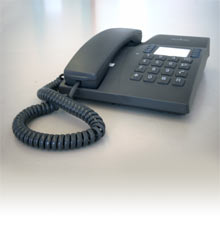 Do You Have A Fault On Your Telephone Line? - We can help

"Mumbles Telephone Company is pleased to be a supporter of Christina Noble Children's Foundation. Having had the privilege of working in Vietnam on behalf of BT is the reason why we support such a worthy cause. Click on the logo above to read about something positive in the world today."
Call 01792 344722 for a free quotation